Power Players: Pennsylvania's top political donors, 2011-2012
Ten wealthy Pennsylvanians, including a husband supporting his wife for political office and a gay man seeking equality, contributed nearly $9 million to their favorite candidates. PublicSource, working with the Investigative News Network, identified the 10 biggest campaign contributors in the state using state and federal campaign data.
6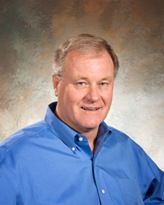 Scott Wagner, York, PA
President and owner of Penn Waste Inc.
If you look at Scott R. Wagner's personal website, you might believe he's a candidate rather than a behind-the-scenes political financier. The site highlights the slogan: "A bold, fresh voice for taxpayers and job creators."
Wagner, of York, established Penn Waste in 2000. The company collects and recycles garbage in six counties in south central Pennsylvania. He also owns KBS Inc. trucking company.
His business website touts his company's innovative services and their emphasis on "sustainable and environmentally-friendly practices." His personal website speaks to his passion for politics, particularly anti-regulation, anti-tax and anti-union policies.
He describes himself as a lifelong Republican who is is fighting Harrisburg and Washington for small businesses and taxpayers.
"As a business owner for 35 years, I have experienced firsthand how over-regulation is strangling our economy," he said on the website.
The home page features a stopwatch and the words, "Debt is UP. Unemployment is UP. Gas is UP. Obama's time is UP."
He endorses Mitt Romney for president and Tom Smith for U.S. Senate. He spotlights Republican state lawmakers who have accepted union endorsements or contributions.
He announced in September that he would use personal funds to send mail and email messages to more than 100,000 registered Independents and split-ticket Democrats, urging them to vote for Romney.
Wagner contributed more than $40,000 to Gov. Tom Corbett's 2010 campaign. That didn't inhibit him from publishing a critical open letter on PoliticsPA, describing the governor as a weak leader. He faulted Corbett for not enacting pro-jobs policies and for appointing managers who are career bureaucrats and lawyers who, "like Gov. Corbett himself, had no practical business experience."
A large chunk of his campaign contributions has gone to anti-regulation political action committees.
He did not return telephone and email messages from PublicSource.
Notable donations in 2011 and 2012:
$87,562 to Citizens Alliance of Pennsylvania, a political action committee that exposes lawmakers who "vote against employers and taxpayers," according to its website.
$53,488 to Thomas O'Shea, who lost his primary election for judge in the York County Court of Common Pleas in 2011.
$50,000 to American Jobs and Growth Alliance, a Super PAC that has contributed heavily to Christopher B. Reilly, who placed second in the Republican primary election for U.S. representative in the 4th district.
$29,200 to Craig Trebilcock, who was elected a judge in the York County Court of Common Pleas in 2011.
$20,000 to the Republican National Committee.
Contact Bill Heltzel at 412-315-0265 or bheltzel@publicsource.org.
Total contributions: $369,684
55 donations: 40 to candidates and 15 to committees
Sources: Center for Responsive Politics, National Institute on Money in State Politics, Federal Elections Commission and Pennsylvania Department of State.
Credits:PublicSource would like to thank The Center for Investigative Reporting for the use of their political contributions app, Rainmaker. The Investigative News Network coordinated the work between the many organizations sharing information for this project. Reporters Halle Stockton, Emily DeMarco and Reid Fraizer also contributed to this project.